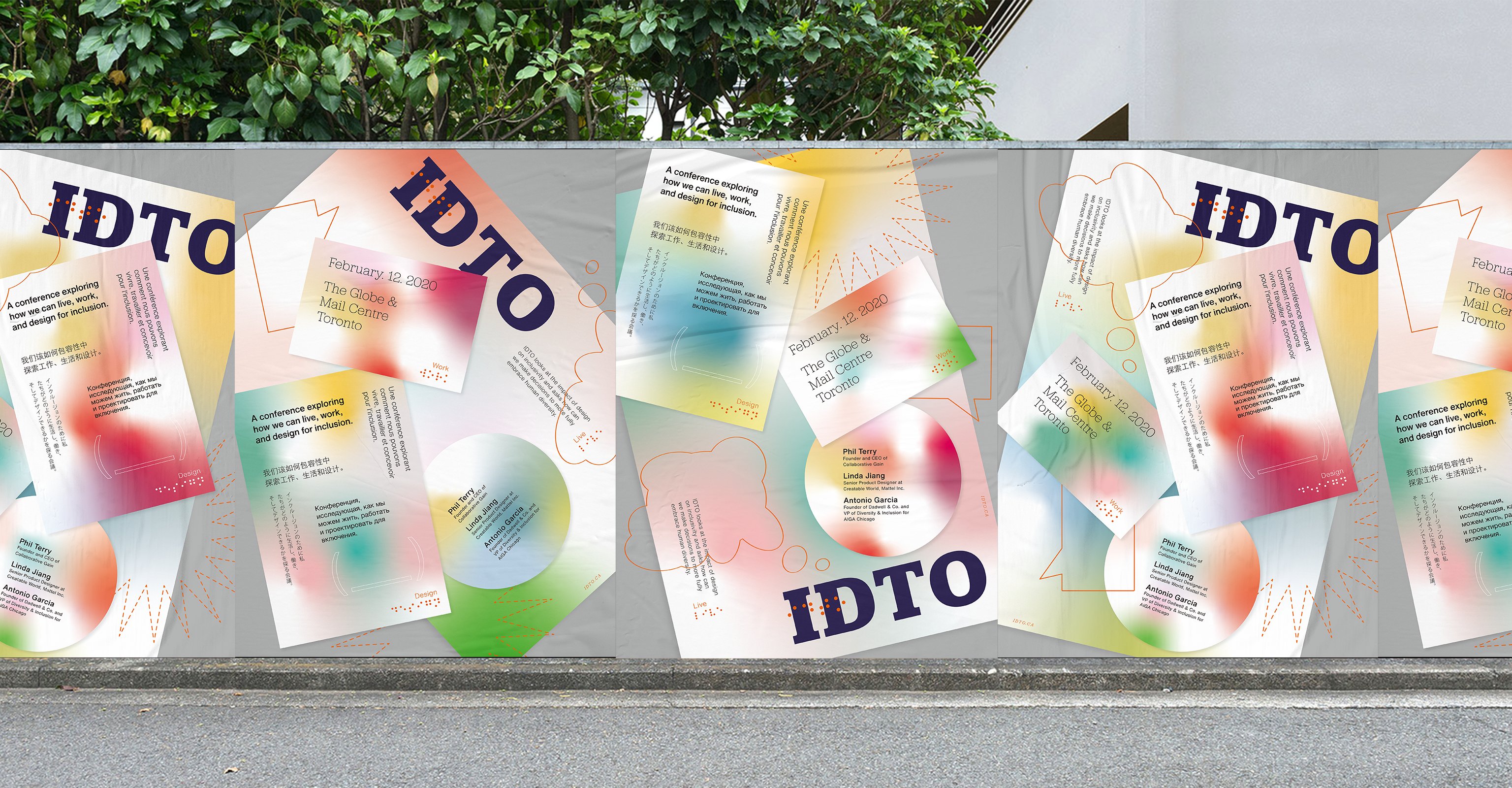 IDTO.
An Identity rebrand for Inclusive Design Toronto Conference.
---
Identity System, Art Direction

---
CLIENT
Student Project
ROLE
Designer
OBJECT
Create promotional material for an existing design conference.
---
RECOGNITION
2020 Hong Kong Contemporary Design Award
2021 G CROSS Award




IDTO — an online conference about Inclusive Design Toronto examines the profound influence of design on inclusivity and encourages individuals to prioritize inclusion in their decision-making processes across Live, Work, and Design. By embracing the rich tapestry of human diversity, we can create a truly inclusive society.

Just as every person is unique and beautiful, akin to vibrant gradients of color shapes shining against a backdrop of gray, IDTO emphasizes collaboration and the blending of perspectives in shaping new design frontiers. Through the integration of Braille and icons representing Live, Work, and Design, we symbolize people's diverse perspectives on design and their observations from various angles.