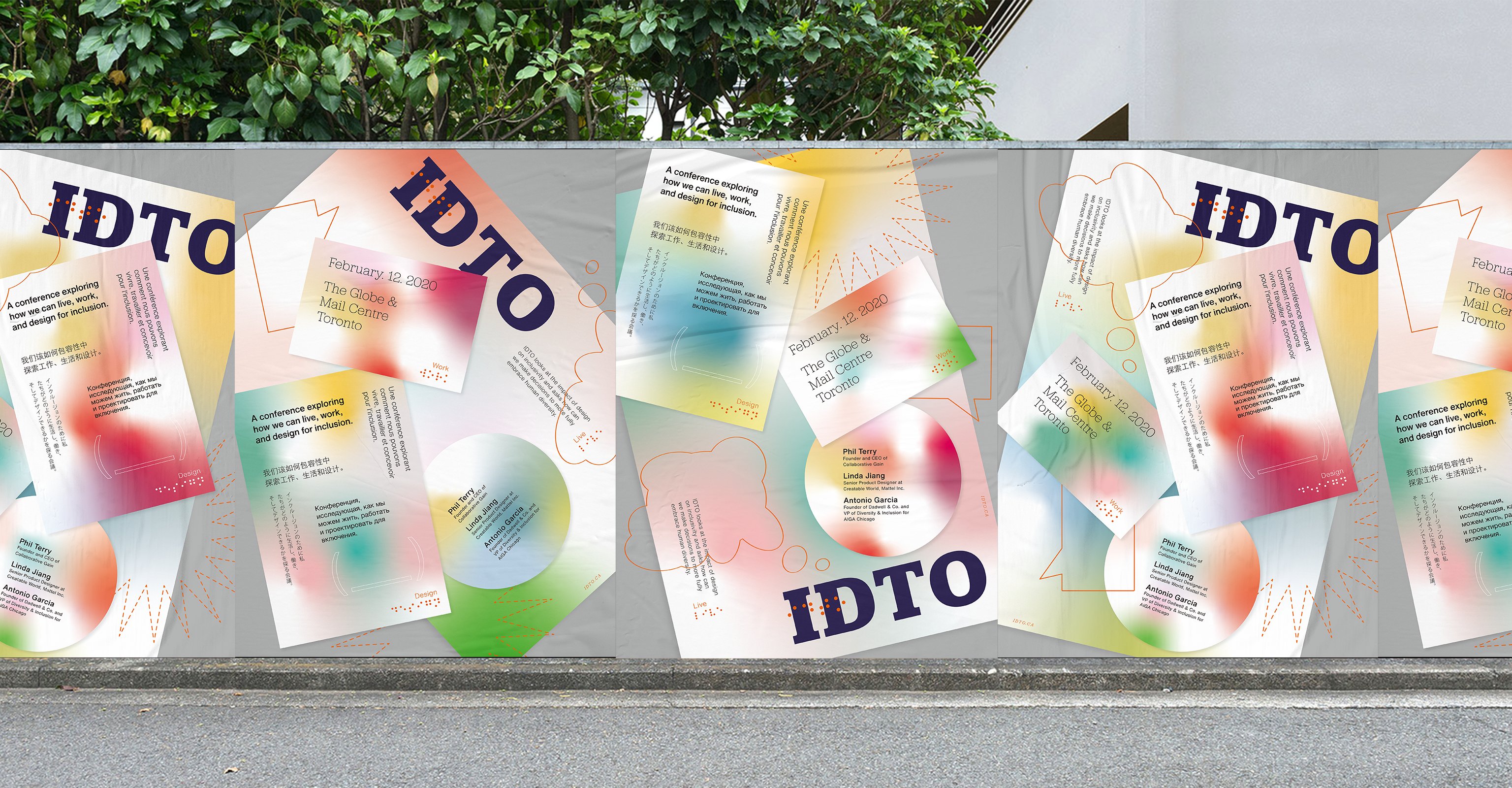 Human Diversity.|多樣性
An Identity rebrand for Inclusive Design Toronto Conference.
---
Poster, Web Design & Identity Rebrand

---
CLIENT
Student Project
ROLE
Deigner
OBJECT
Create promotional material for an existing design conference.
---
RECOGNITION
2020 Hong Kong Contemporary Design Award
2021 G CROSS Award




IDTO—Inclusive Design Toronto looks at the impact of design on inclusivity and explores how people can make decisions from live, work, and design for inclusion to more fully embrace human diversity.

All kinds of people are unique and gorgeous, like those gradients of color shapes, shining against a gray background. At the same time, they collaborate with each other on a new design form. Braille and icons of work, live and design represents people's thinking of design and observation from different angles.